Start Your Healthcare Career with Training in Phlebotomy
Phlebotomy Program Outcomes
Upon successful completion of the Phlebotomy program, you will be able to:
Properly prepare a patient for specimen collection
Use the appropriate technique for specimen collections
Use the proper procedures to label, transport, and process a specimen
Select appropriate specimen collection equipment for the test ordered and type of patient
Perform Point of Care testing (urinalysis, glucose, occult blood, pregnancy testing)
Perform and record quality control procedures and results
Maintain quality control in the collection of blood specimens
Comply with laws and standards governing specimen collection as related to reliability and accuracy in lab testing
Describe the role of the phlebotomy technologist in the physician's office laboratory and hospital laboratory
Program Length
Delivery Method
Available at these Campuses
Phlebotomy Classes and Curriculum
The Diploma in Phlebotomy program provides you with the knowledge and technical skills you need to find an entry-level position as a phlebotomist. In classrooms and labs, you will learn how to draw blood through venipuncture and capillary sticks, collect non-blood specimens, perform infection control procedures, and use computer technology to enhance your potential for employment. In addition, you may be required to complete assignments such as reading, exercises, problem-solving, projects, research, papers, and presentations.
Specimen Collection Techniques
Point of Care Testing
Infection and Quality Control
Obtaining, Transporting, and Processing Specimens
Laws and Standards Governing Specimen Collection
In as few as three months, you can get started on a rewarding career path to become a Phlebotomist. Charter College starts classes every five weeks providing unparalleled flexibility and our unique learning approach helps you to graduate on time.
The Diploma in Phlebotomy program is available in a blended learning format. The combination of classroom and online learning gives you the flexibility to balance your classwork with family, work, and other commitments.
other Health Care Programs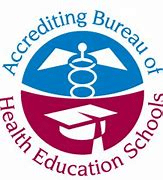 Ready to Get on the Path to a Real Career?
Whatever program you choose, whether you want to learn online or on campus, we can help you achieve your dreams. Find out more about the Charter College certificate and degree programs that might help you change your life for the better.