Certificate in Pharmacy Technician
Start a Rewarding Career in Healthcare with Pharmacy Technician Training
If you want a job in healthcare that doesn't involve direct patient care, a career as a Pharmacy Technician may be a rewarding path for you. You can provide valuable support to pharmacists and prepare necessary medications for customers and health professionals. And Washington is one of the top-paying states in the country for this occupation. Contact Charter College today to begin training for a career as a Pharmacy Technician
Pharmacy Technician Program Outcomes
Upon successful completion of this Pharmacy Technician program, you will be able to:
Demonstrate the transcribing skills, compounding procedures, and appropriate operational functions of pharmacy technicians defined by state and local regulations and/or licensure requirements.
Explain the knowledge, skills, and professional behavior necessary to perform as a competent entry level pharmacy technician in a variety of settings.
Identify and describe the legal and ethical standards, guidelines, and regulations pertinent to the pharmacy field and pharmacy technicians.
Demonstrate the importance of professionalism, communication, and collaboration skills in the professional setting.
Explain and perform appropriate administrative tasks effectively.
Program Length
Delivery Method
Program Highlight
Available at these Campuses
Pharmacy Technician Classes and Curriculum
The Certificate in Pharmacy Technician program provides you with the knowledge and technical skills you need to find an entry-level position as a pharmacy technician. In classrooms and labs, you learn how to calculate drug dosages, identify sterile and nonsterile products, prepare dosage forms, and use computer technology to enhance your potential for employment. In addition, you will complete assignments such as reading, exercises, problem solving, projects, research, papers, and presentations.
Pharmacy Operations and Administration
Pharmacy Calculations and Measurements
Pharmacology
Pharmacodynamics
Pharmacokinetics
Compounding
Infection Control and Safety
Pharmacy Law and Ethics
Health Care Compliance
In as little as 10 months, you can get started on a rewarding career as a pharmacy technician. Charter College starts classes every five weeks providing unparalleled flexibility and our unique learning approach helps you to graduate on time.
The Certificate in Pharmacy Technician program is available in a blended learning format. The combination of classroom and online learning gives you the flexibility to balance your classwork with family, work, and other commitments.
Prepare for Entry-Level Pharmacy Technician Careers
The Certificate in Pharmacy Technician program prepares you to handle the duties and requirements of entry-level Pharmacy Technician positions. You can seek employment in hospitals, medical centers, skilled nursing facilities, private pharmacies, outpatient clinics, and pharmaceutical companies.
Pharmacy Technician Certifications
To become employed and practice as a Pharmacy Technician, you must pass a national exam administered by the Pharmacy Technician Certification Board, which is accredited by the National Commission for Certifying Agencies (NCCA). To work in Washington, you must also be licensed by the Washington Department of Health.
Occupations this program prepares you for:
other Health Care Programs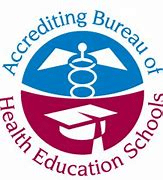 Ready to Get on the Path to a Real Career?
Whatever program you choose, whether you want to learn online or on campus, we can help you achieve your dreams. Find out more about the Charter College certificate and degree programs that might help you change your life for the better.