Associate of Applied Science (A.A.S) in Nursing
Start a Rewarding Career in Health Care with an Associate Degree in Nursing
If you want to make a difference in the lives of others, nursing is a rewarding career path with high demand in the state of Alaska. With an associate degree in nursing, you can become a registered nurse and work at a hospital or medical office. Use your compassion, communication, and organizational skills to assess patient conditions, coordinate care, and communicate with physicians and family members.
Nursing Program Outcomes
Upon successful completion of this Associate of Applied Science in Nursing program, you will be able to:
Evaluate patients for individualized, safe, quality care
Evaluate nursing care and services based on physiological and psychosocial needs that are patient and family centered and culturally sensitive across the lifespan
Formulate plans to promote continuity of care with other healthcare team members
Evaluate safe environments for patients, family, self, and others
Evaluate health-related evidence and nursing science tools to educate patients and their families
Value professional integrity and ethical and legal behaviors that promote or exceed the standards of practice
Evaluate quality improvement tools to affect positive change
Appraise current evidence into clinical practice to improve patient, family, and community health outcomes
Summarize information technology to ensure application of evidence-based practice
Program Length
Delivery Method
Available at these Campuses
Nursing Classes and Curriculum
The Associate of Applied Science in Nursing program provides you with the knowledge and technical skills you need to find an entry-level position as a registered nurse. In classrooms and labs, you will learn how to assess health outcomes, delegate responsibilities, evaluate nursing practices, and use computer technology to enhance your potential for employment. In addition, you will complete assignments such as reading, exercises, problem solving, projects, research, papers, and presentations.
Anatomy and Physiology
Pharmacology
Gerontological Nursing and Community Health
Pediatric Nursing
Medical-Surgical Nursing
Mental Health Nursing
Clinical Leadership
In as few as two years, you can get started on a rewarding career as a Registered Nurse. Charter College starts classes every 20 weeks providing flexibility and our unique learning approach helps you to graduate on time.
The Associate of Applied Science in Nursing program is available in a blended learning format. The combination of classroom and online learning gives you the flexibility to balance your classwork with family, work, and other commitments.
Prepare for Entry-Level Nursing Careers
The Associate of Applied Science in Nursing program prepares you to handle the duties and requirements of entry-level nursing positions. You can seek employment in hospitals, physicians' offices, long-term care facilities, outpatient care centers, and schools.
Nursing Certifications
Nursing Clinical Rotation Requirement
As part of the Associate of Applied Science in Nursing training program, you are required to complete a clinical rotation at a hospital, clinic, or health care agency in the region.
The demand for nurses in Alaska is at an all-time high.1 Charter College Anchorage is offering an Associate of Applied Science in Nursing program (ASN) to help meet this need for nurses in Anchorage and throughout Alaska.
Registered nursing jobs in Alaskan nursing and residential care facilities nearly doubled during the last decade. Demand for new nurses is expected to grow by 19% through 2022 and Alaska lacks 60% of the needed nursing workforce.2 With a degree in nursing, you will be prepared to capitalize on these job opportunities.
Occupations this program prepares you for:
1 US Department of Health and Human Services, Health Resources and Services Administration, Bureau of Health Professions, National Center for Health Workforce Analysis: RN Sample Survey and Supply projections.
Accreditation information
Charter College is institutionally accredited by the Accrediting Bureau of Health Education Schools (ABHES) and approved by the Alaska Commission on Postsecondary Education.
Accrediting Bureau of Health Education Schools (ABHES)
7777 Leesburg Pike, Suite 314 N, Falls Church, Virginia 22043
Phone: 703-917-9503 • Fax: 703-917-4109 • www.abhes.org
info@abhes.org
The Nursing program is approved by the Alaska Board of Nursing.
The associate nursing program at Charter College at the Anchorage campus located in Anchorage, Alaska is accredited by the:
Accrediting Commission for Education in Nursing (ACEN)
3390 Peachtree Road NE, Suite 1400, Atlanta, Georgia 30326
404-975-5000
The most recent accreditation decision made by the ACEN Board of Commissioners for the associate nursing program is continuing accreditation. View the public information disclosed by the ACEN regarding this program at http://www.acenursing.com/accreditedprograms/programsearch.htm
The nursing program at Charter College Anchorage could prepare you to successfully pass the NCLEX exam.
other Health Care Programs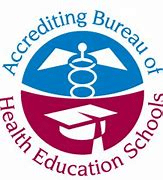 Ready to Get on the Path to a Real Career?
Whatever program you choose, whether you want to learn online or on campus, we can help you achieve your dreams. Find out more about the Charter College certificate and degree programs that might help you change your life for the better.