Associate of Applied Science (A.A.S.) in Allied Health
Further Your Healthcare Career with an Associate Degree
If you want to improve your healthcare career, an associate degree can help you take the next step. The Associate of Applied Science in Allied Health is designed for healthcare professionals who have already completed a certificate or significant coursework in an allied health program such as medical assistant, dental assistant, pharmacy technician, or veterinary assistant. Contact Charter College today to enhance your education.
Allied Health Program Outcomes
Upon successful completion of this Allied Health program, you will be able to:
Describe and demonstrate effective supervisory and management skills
Describe the purposes and intents of key federal, state, and local healthcare policies
Use critical thinking and problem-solving skills to explore solutions for specific workplace concerns and contemporary issues
Demonstrate written and oral communication skills to maintain interpersonal relationships and communicate effectively in a professional office environment
Program Length
Delivery Method
PROGRAM HIGHLIGHTS
Allied Health Classes and Curriculum
The Associate of Applied Science in Allied Health program provides you with the knowledge and technical skills you need to build upon your healthcare career. In classrooms and labs, you will learn how to apply ethical principles to your work, protect patients' rights, comply with law and licensure requirements, and use computer technology to enhance your potential for employment. In addition, you will complete assignments such as reading, exercises, problem solving, projects, research, papers, and presentations.
The Healthcare System
Legal and Ethical Issues in Healthcare
External applicants must complete a certificate or significant coursework at an accredited institution recognized by the U.S. Department of Education or the Council for Higher Education Accreditation
Submit official transcripts prior to enrollment
Internal applicants must graduate from a Charter College allied healthcare-related program
In as little as five months, you can complete your degree in allied health. Charter College starts classes every five weeks providing unparalleled flexibility and our unique learning approach helps you to graduate on time.
The Associate of Applied Science in Allied Health program is available in a fully online format. Online learning gives you the flexibility to balance your classwork with family, work, and other commitments.
Prepare for Entry-Level Medical Assistant Careers
The Associate of Applied Science in Medical Assistant program prepares you to handle the duties and requirements of entry-level medical assistant or allied health positions. You can seek employment in hospitals, surgical centers, assisted living facilities, or physician offices.
Licensure & Certification
Many students attend college to earn a certificate and/or degree that prepares them for a specific field: to become a nurse, medical assistant, pharmacy technician or one of the many other occupations regulated by State and/or other government entities.
Occupations this program prepares you for:
other Health Care Programs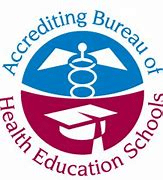 Ready to Get on the Path to a Real Career?
Whatever program you choose, whether you want to learn online or on campus, we can help you achieve your dreams. Find out more about the Charter College certificate and degree programs that might help you change your life for the better.