Business Degrees & Certificate Programs
Charter College business programs are designed to provide graduates with skills and knowledge that can be applied to many different careers in the private, government, and not-for-profit sectors.
From fundamental office and administrative skills to employee management, Charter business administration programs focus on the skills and knowledge that graduates need to succeed in today's marketplace.
Charter College offers a variety of business degrees designed to jump start or further your business career. Whether you are interested in a Bachelor's Degree, Associate's Degree, or a Certificate program, you'll find classes taught by experienced working professionals who have the knowledge, the skill, and the passion to help you reach your goals. You will also find the resources to help you succeed – from financial aid to tutoring, state-of-the-art lab equipment to job placement services.
Not all programs are offered at all campuses. These programs are offered through Charter College Anchorage as online programs.
Business PROGRAMS ARE OFFERED
Associate Degree Programs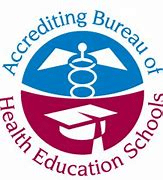 Ready to Get on the Path to a Real Career?
Whatever program you choose, whether you want to learn online or on campus, we can help you achieve your dreams. Find out more about the Charter College certificate and degree programs that might help you change your life for the better.